Nas Explains How Having Children Changed The Way He Raps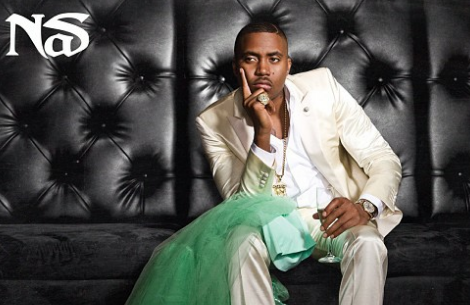 Nas has explained how the way he uses language in his raps have changed thanks to his children.
Nas has recently released his newest single "daughters," which it's about the rapper's difficulties of being a parent for his daughter Destiny. In an interview with CNN, Nas explained how balancing his career with fatherhood wasn't an easy task. It was more difficult than he had anticipated being a father would be.
CNN asked, "Do you think you've been a good parent to your daughter?" Nas responded with his statement, "It's a different thing for me, having a teenage daughter is different for me. I've got to be a parent, and because of the relationship I have with my daughter's mother and being in this business, it kind of took me away from her and being that parent who was there all the time. I asked Destiny that from time to time and she says I was great, I was cool. So I did my best, but it wasn't good enough for me. That's why I made this song."
Nas also said that after becoming a father it has influenced the way he used dirty language in his music and that his track "I Can" was inspired by the birth of his daughter. This proves to show that he's inspired to be a better parent and show the right path his daughter needs in life.
Nas explained, "My language about women, things, life was a little crazy. For a minute, when my daughter was born, I thought I couldn't write anymore because she's going to hear this stuff from her dad. So I started to make records that I thought she could listen to. I had a record called 'I Know I Can' and it was pretty cool and she liked it. That was my way of trying to get back."
Photo Source:thefourohfive.com