Machine Gun Kelly Gets Sued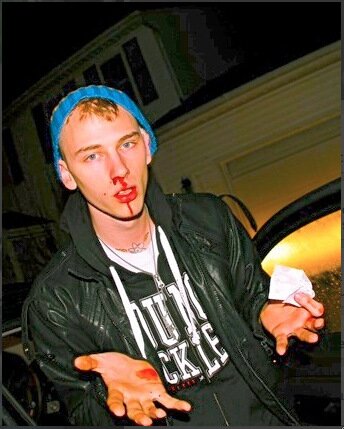 Machine Gun Kelly has recently been sued and arrested for cutting open a bouncer's finger and throwing him a bottle.
According to TMZ, they explained how the incident happened. A security guard named William Long filed a law suit against Kelly in Orlando, Florida this week. William Long claimed that in January, Kelly used a liquor bottle as a weapon to slice his finger open during a bar fight. Machine Gun Kelly commented, "I did no harm. I was just protecting myself from getting beat up. There was a group of men fighting and making a ruckus, so I wanted to stop them, but I ended up going overboard." Machine Gun Kelly's lawyer, James Flynn, said that the Cleveland, Ohio rapper chucked a bottle and the shrapnel cut through Long's digit by accident.
Kelly was arrested for disorderly conduct in a public place following the incident and for being under the influence of alcohol. William Long was hospitalized for eight days for two separate injuries, he is now suing for damages which excess in $15,000. Machine Gun Kelly now regrets his actions, but what's done is done and the past can't change.
When we hear more information about this case we will be keeping you posted, so check in daily.
Photo Source:youngandreckless.com