Summer Jam 2002, Nas Had A Crazy Idea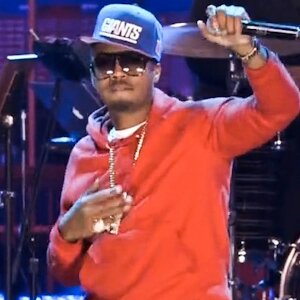 At Summer Jam 2002, Nas wanted to hang a robotic dummy that resembled Jay-Z.
A video has surfaced the internet of a robotics team trying to  make a Jay-Z figure that Nas originally wanted to use at Summer Jam 2002.
The clip shows a team making an animated figure with Jay Z's face on it. Nas intended to hang the dummy during his performance at Hot 97′s festival, but the radio station forbid him from doing it, since it can cause a ruckus or a scene.
Around that time Nas phoned Angie Martinez and talked about his beef with Hov, which reached it's limits at that time. Soon after the station shut down the idea of Nas hanging a figure of Jay-Z.
Don't know how everything would have played out if the robot were hung in 2002, but I can say that it would be the first time anyone would go this far with it on stage and that it probably would have elevated the beef to a whole new level.
Photo Source:sohh.com