Redman Explains How He Forgot His Lyrics At His First Live Show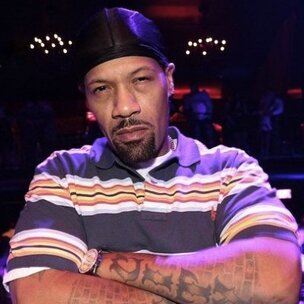 Redman's known for being energetic live shows with his partner Method Man (How High).
In some promotional clips for Ice-T's upcoming film "Something From Nothing: The Art of Rap" Redman recalls his first ever live show, which was a disaster.
Def Squad alum explained that his show proved to be a disaster and recalled that he had forgotten all of his lyrics once he hit the stage. Although he had stage fright, he was able to freestyle on stage and said that he had cursed through the whole thing. He got even more nervous since he was asked not to due to the performance being aired on cable TV.
Redman commented, "My first time trying to rock in front of people, it was downtown with my boy Craig and we were supposed to do a talent show. It was for a park, so kids was out there an everything and I got right up on stage and my brain went black. I remembered one bit of the show, I remembered one bit of lyric. I went up there free styling the whole jump-off, and it was for a cable network so we couldn't curse. I was up there cursing my ass off."
Photo Source:ihiphopmusic.com