Mac Miller and Pharrell collab for EP "Pink Slime"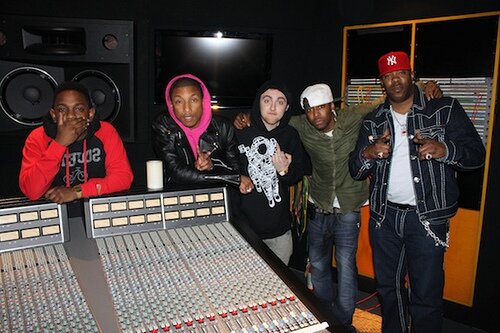 It's been a few months since Mac Miller had released his Macadellic mixtape.
Now, Miller has another project lined up, he'll be join forces with none other than hip hop legend and producer Pharrell. In the afternoon of June 4th Mac took the time to reveal on Twitter his secret plans.
He also revealed that he'll  be working alongside Pharrell with an EP entitled "Pink Slime."
Mac also promised fans that if they could get #pinkslime on the trending charts he'd give a teaser of the new single.
Check out Mac Miller's tweet from earlier on today.
I must say that both of these artists have plenty of talent and am very anxious to see what type of sound they bring to the scene.