Jay-Z and Kanye Party Like Rockstars!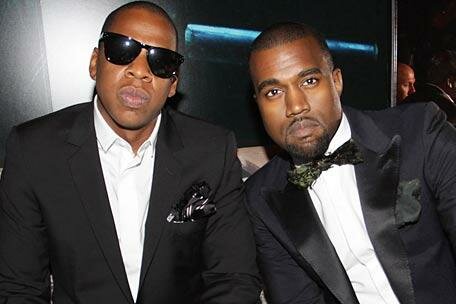 Jay-Z, Kanye West, Kim and Rihanna has a Rock Star party as the reportedly went through 60 bottles of champagne while in the UK recently, in one night!!
The hip hop rappers who are on their way to becoming legends, have been overseas performing their Watch the Throne tour. And their most recent stop was in the UK where they decided to have a little fun.
Kanye was joined by his curvaceous girlfriend Kim Kardashian, but Rihanna  was not about to miss out on all the fun as she flew out to watch the show.
After the performance the hip hop stars decided to get things Crunk as they partied at London nightspot DSTRKT. They were also joined by Stella McCartney, Chris Martin, Gwyneth Paltrow and others. Reports are that the Jay and Ye's crew were living it up at the nightspot as their table's at the club was decorated with 3,500 calla lilies.
It is said that the group had made their way through 60 bottles of top notch champagne, totaling $69,000. Not bad for one night of fun!
The party went on non-stop and things got so crazy that even Rihanna overslept which in turn casued her to miss her flight the next day. But hey I'm sure Jay or Kanye have a personal jet she can borrow.
And if you thought the fun was over then you are mistaking as the hip-hop stars took to the stage for another show the following day, all while they continued with the party in full force.
Photo Credit:eurweb.com