Lil Wayne's Trukfit And Macy's Join Forces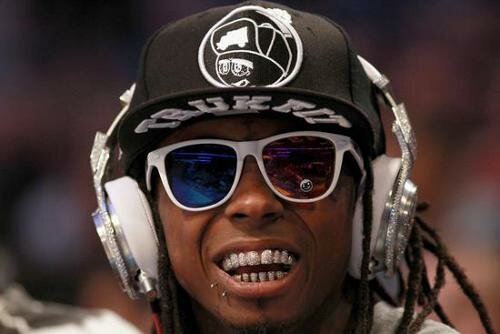 Lil Wayne recently got his Trukfit clothing brand hooked up with a new distribution deal via Macy's department stores.
It was recently revealed that Lil Wayne's new Trukfit clothing line will land in select Macy's across the country, in addition to Macy's.com which should be a very big step for the brand.
T-shirts, sweatshirts, and hats will be available from the brand starting on June 1.
"Trukfit is a state of mind," said Mike Morris, Trukfit brand director.
"It is about being oneself, having fun, being free and being able to express all these elements. We are thrilled to be able to offer Trukfit at Macy's, an iconic retailer with as much as energy and heart as our brand. Lil Wayne is a favorite rapper and Macy's is a favorite shopping destination – a perfect fit!"
Trukfit, which is an acronym for "The Reason You Kill For It," is a skater or street brand.
In celebration of the recent union with Macy's Lil Wayne will make a special appearance at the Beverly Center in Los Angeles on June 1.
He will be accompanied by close friend and professional skateboarder, Stevie Williams, who is the founder of the company, DGK.
Photo Credit:trukfit.com