Fat Joe Gives His Insight About "Pride N Joy"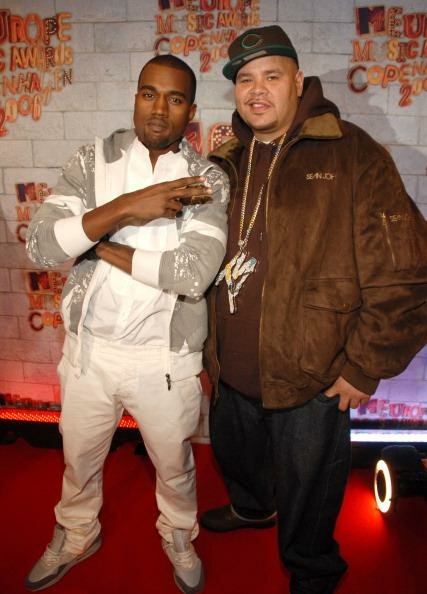 The latest collaboration that Fat Joe has been a part of is that with Kanye West and since its announcement fans have been anxiously waiting for its release.
But fans were indeed surprised when Fat Joe released the track with Kanye West, Busta Rhymes, Jadakiss, Yasiin Bey and DJ Khaled "Pride N Joy," only to find the aforementioned guests singing instead of rapping.
In a recent interview Joey Crack explains the making of the song and the concept of the song structure.
Fat Joe confirmed that version that dropped last week is in fact the final version of the song. He explained that it was actually Kanye West who came up with concept of a group of emcees singing as opposed to rapping.
But don't worry Fat Joe has not said there will not be a possible remix featuring some of the guest artists.
"It's the final version unless there's something I don't know about," he explained. "We did a bunch of shit. Kanye, he mixed that record eight times and he had it in different ways…there's some other real dope parts of that song that we ain't put on there. But, you know, he's Kanye West. He's a genius. He's the best. I argued with him a little, but I let him lead the way, so that's how it is. There's no way in the world you're gonna get everyone to sing on beat. Ni**as just said, 'We're not singers.' And he was like, 'That's the dope shit.' We off beat. We ain't no R&B niggas. We singin' that shit off beat."
He continued, "If ni**as really want more versions, I'm sure there's gonna be a remix. I'm sure it's gonna get iller. I love the way it came out."
Fat Joe also admitted that he was excited to work with Yasiin Bey formally known as Mos Def.
"I'm honored to work with Kanye of course, but I'ma say the biggest surprise on that record is Mos Def," he said. "I respect that guy a lot. I can't believe he's on a Fat Joe record. [He's about] consciousness, I'm talking about fuckin' bitches."
Photo Credit:92q.com