Terrence J & Rocsi Say Goodbye To BET's "106 & Park"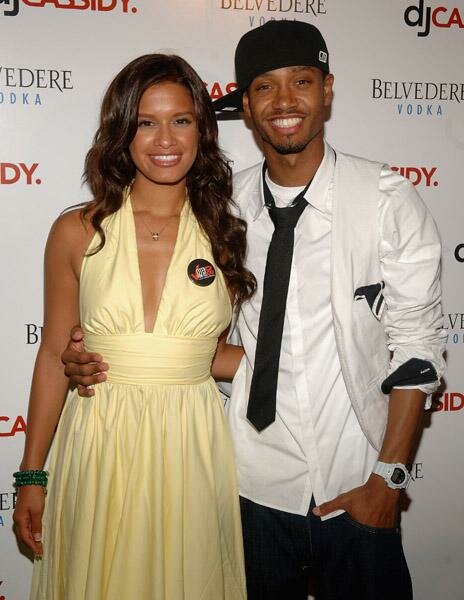 It's been years since Terrence J and Rocsi first began hosting "106 & Park," but now they say goodbye as they are set to leave the show.
Terrence J and Rocsi, hosts of BET's "106 & Park," have announced that they will be leaving the show. The pair announced their departure on Tuesday (May 29) during the show.
"The first day I cracked the mic on 106, I was staying on a cot in a basement," said Terrence.
Rocsi continued, "Until the moment we leave, we pledge to bring you young Black culture. It continues to be our honor to do this for you."
BET.com was also able to provide a statement from Stephen J. Hill, President of Music Programming & Specials for BET Networks:
Today, after seven exciting years, 106 & Park hosts Terrence J and Rocsi announced that they will be leaving the show. It is no secret that there are a number of opportunities coming their way and we're fortunate that they've been with 106 & Park for so long. They will be staying on the show for a while, so that we can have a "victory lap" — a celebration of their years at the helm of 106 & Park — before their departure. Terrence J and Rocsi are destined for great success and we at BET Networks will always take pride in being their original home — and be a place where I hope they'll always feel welcome.
"We are humbled at the opportunity to be a part of your lives," added Terrence during the show, assuring fans that "we have a huge farewell show coming for you guys. We're going to be leaving with a bang."
I'm sure everyone saw this coming as the we all know that Bet caters to a young audience and well let's just say that it's about that time for Terrance J and Rocsi to start a new career. We can't stay young forever but we can appreciate the time we have.
Photo Credit:newsone.com