Kim Kardashian Does Not Want Rihanna Around Kanye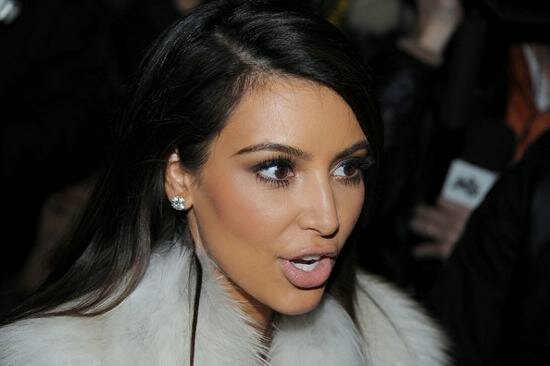 Kim Kardashian has been on a power trip with Kanye as of lately and now it is reported that she is even going as far as to banning Rihanna from going into Kanye West's dressing room alone.
It's only been a short while since Kim started dating Kanye but she has been keeping Kanye on a very short leash as of lately. We can only speculate that perhaps Kanye may have shared a story with Kim that lead to her jealousy or perhaps she just likes to have complete control over her man.
The Sun newspaper claims that during his recent concerts in London, Kim made sure that Kanye did not spend any alone time with Rihanna.
"Kim is incredibly protective of Kanye and doesn't want any women near him unless she is there ' even his friends," a source said.
"Rihanna wasn't even allowed to go into his dressing room without Kim being there. The fact she was linked to Kim's brother probably doesn't help."
"It's crazy but Kim knows the attention Kanye gets when he's on tour ' and she doesn't want any competition."
This may also stem from Rihanna recently going out with Kim's brother Rob in February.
Photo Credit:zimbio.com