Birdman Denies Lil Kim's Reasoning For Beef With Nicki Minaj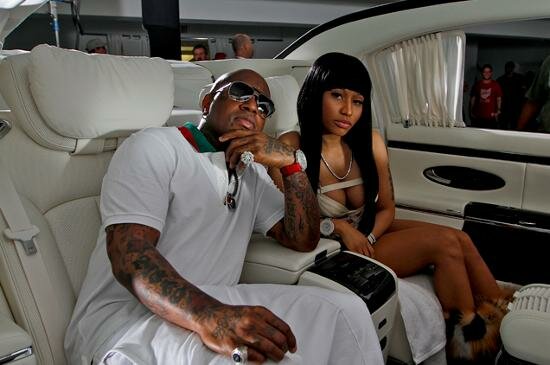 Birdman recently gave his side of the story in Lil' Kim and Nicki Minaj's beef, and it seems that one party is telling a lie, but the question is who?
We recently reported that Lil' Kim had explained why she has beef with Nicki Minaj, and according to her it all lead back to a deal she made with Cash Money that went south!
However, Birdman now claims that such allegations are not true and based on Lil Kim's whining alone.
Kim said that she had once recorded a song with Birdman and Nicki , the promise made to Kim was that that the track would be a a huge single release receiving plenty of promotion, and it would help Kim by reviving her career and starting Nicki's at the same time. She continued by saying that the project was scrapped by Birdman and that is why she beefed with Nicki.
During an interview with MTV2's "Sucker Free," he said that there's no truth to her accusations. "Nah, ain't no truth to that," he explained. "We based on creativity. If you know about YMCMB and you ever followed us and been a part of our music, biting and stealing that shit just ain't for us. All [those] rap wars, we just grinding for the money, sun up, sun down. It's Nicki Minaj all day everyday."
Photo Credit:blastermusic.net