Chris Brown Throws A Fit At Club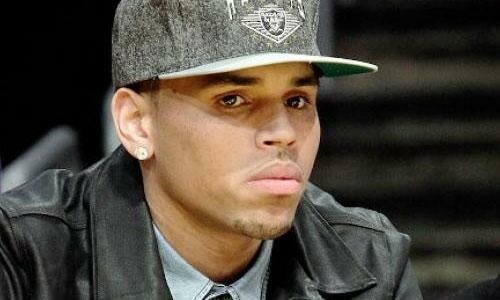 It seems that Chris Brown is at it again as he recently let his anger get the best of him once again!
Chris Brown got "upset" when a group of girls he was flirting with at a party moved onto another table.
Chris was partying after the Billboard Music Awards on Saturday night at top Las Vegas club Haze at Aria.
Chris was spotted buying "multiple bottles of Champagne" for a group of girls, but was later seen losing his temper when the young ladies were approached by males on another table.
'Brown got visibly upset when the girls moved on to the next table. Brown approached the guys in the group [at the next table] and started getting visibly agitated," a source told the New York Post. "Brown stood up, and looked like he was about to start a fight when club security stopped him.
'He got in the guy's face and was cursing at him, and saying, 'Are these girls with you or with me?' The guy was stunned by it. Things were close to getting extremely ugly. Then Chris' security and club security escorted him out.'
So far Chris' rep's claim that the rumor is not true, but a spokesman from the venue confirmed there was an incident involving the star but declined to go into detail.
'Haze has a zero tolerance policy for violence," the representative revealed.
It's amazing, Chris is already making plenty of positive progress and now it seems that he may be reverting back to his old self. Maybe he has an rejections issue's?
Photo Credit:justamusicsite.com