Kim Kardashian And Kanye Have Their First Argument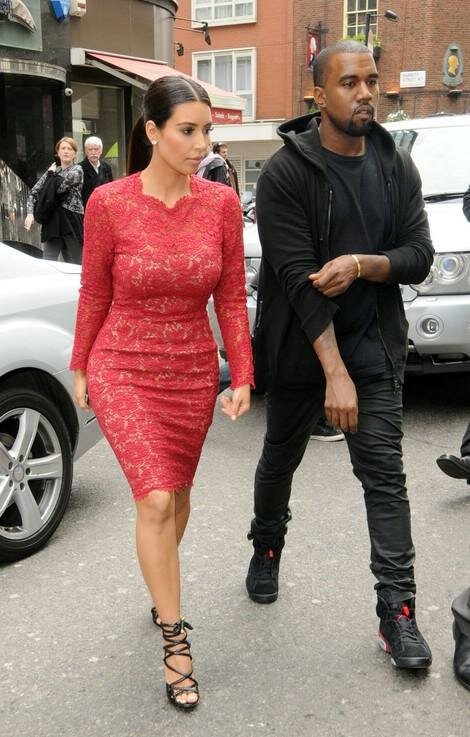 Kim Kardashian and Kanye were recently promoting Kim's new fragrance in London and apparently Kim was a bit jealous.
It is said that she had 'stern words' with Kanye after he stopped paying attention to her at a party over the weekend.
Jay-Z held the bash to celebrate Tyran 'Ty Ty' Smith's 40th birthday and pulled out all the stops. Kim and Kanye spent the early part of the night together, but somehow Kanye began mingling with other guests. Kim then became angry and after some words she asked Kanye to return to her side.
'Kanye was loving it on the dancefloor with Jay-Z and spoke at length to Stella about fashion. Kim was all over Kanye at the start, but when he started to mix with other people she had a stern word and took him away from the party,' a source told The Sun. 'He followed her orders with minimum fuss. He knows the deal.'
Not only that, but rumors are also circulating that Kim recently banned Kanye from having any women backstage at any of his shows.
Makes me wonder how much longer this relationship may end up lasting.
Photo Credit:starpulse.com