Adele Makes A Statement With A Billion Plays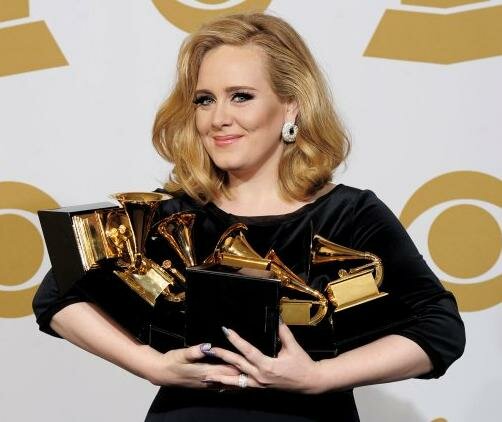 It's been long known that Adele will be known as one of the greatest singer of all time, and just to solidify the notion her hit song Rolling in the Deep has just received one billion plays.
Adele has reached tremendous height in her early years with her strong vocals, singular fashion and down-to- earth attitude. But numbers don't lie and her international success demonstrates the dominance of her appeal above and beyond what anyone thought would be possible.
Across Europe Adele sold hugely more digital singles in the first half of 2011 (3.22m) than any other artist, ahead of Rihanna (2.66m), Bruno Mars (2.64m) and Lady Gaga (2.36m).
The album '21′ has broken records all around the world. It spent an astonishing 33 weeks at No.1 in the Irish Albums Chart, the longest in the chart's history.
32 weeks at No.1 on the Australian ARIA Top 50 Albums Chart and in Canada, '21′ spent 28 weeks at number one, and sold one million copies.
To this day it has sold nine million copies so the U.S. alone and is the fourth best-selling album of the past 10 years in the United States.
I have been a long time believer and fan of Adele due to her talent, she sings with passion that you just can't help but be taken by her voice. In my opinion anyone who would collab with her would be a part of history in the making as she is still very young however has shown maturity in all of her songs.
There is only one word to describe talent like this and that would be 'gift'.
Photo credit:gossipoverload.com