T.I. Speaks And Young Jeezy Looking Into A Joint Album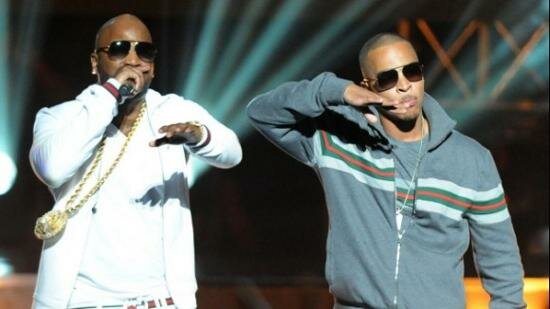 T.I. and Young Jeezy are entertaining the idea of releasing a joint album since they already have five or six records done.
While appearing on MTV's Rap Fix Live live show T.I. spoke a little more in-depth on the possibility of a joint project with Jeezy and revealed that it would take "no time to put it together."
According to T.I. the records are there it's just a matter of when the project would be released.
"Me and Jeezy been talkin' about doin' this project for a minute," T.I. explained. "It wouldn't take us long to do. We got records already in the can and it don't take us no time to put it together. It's just a matter of when they would be released."
"It's not the recording, the recording is easy. It's a matter of when we would have time to market and promote 'em and release 'em," said T.I. "We got maybe 30 or 40 [percent done]. Between the two of us, we probably got five or six records."
T.I. has been busy as he is working on his release for his eighth studio album titled Trouble Man on September 4.
Photo Credit:delux-mag.com