Pitbull Speaks About His Collaborations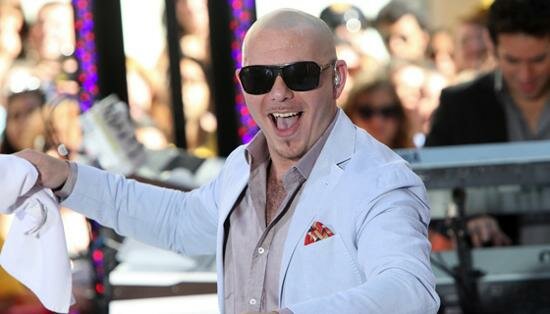 Pitbull has been around for years and has always been on the top charts due to his many collaborations.
Pitbull recently touched up on the fact that he is the only artist that has collabed with so many different artist, ranging in languages and genre. He also believes that collaborating with other artists provides access to 'different worlds.'
Pitbull believes that when creative minds work together in teams, the art that they produce can be jaw dropping.
'To everyone who"s given me the opportunity to work with them, from Marc Anthony, Enrique Iglesias, Jennifer Lopez, Usher and Chris Brown. I look at it as a platform to get to each other's fans and give them different worlds,' he told Extra.
As my own personal opinion I believe that Pitbull is one of the biggest artists in the world that is loved by many, mainly because he was able to be smart about his music and concentrate on the craft first before concentrating on making the money! He is the only one that actually opens his doors to collaborate with so many different artist whereas other just concentrate on their own music or their labels members.
One of his recent projects is the theme song, Back in Time, for upcoming science-fiction action film Men in Black 3, which stars Will Smith and Tommy Lee Jones.
'To be involved with Men in Black and the way I look at the record and the way I look at the movie, man it's an honor, it's a blessing,' he said.
Photo Credit:startrident.com