Rihanna Is Feeling Better After Short Stay At Hospital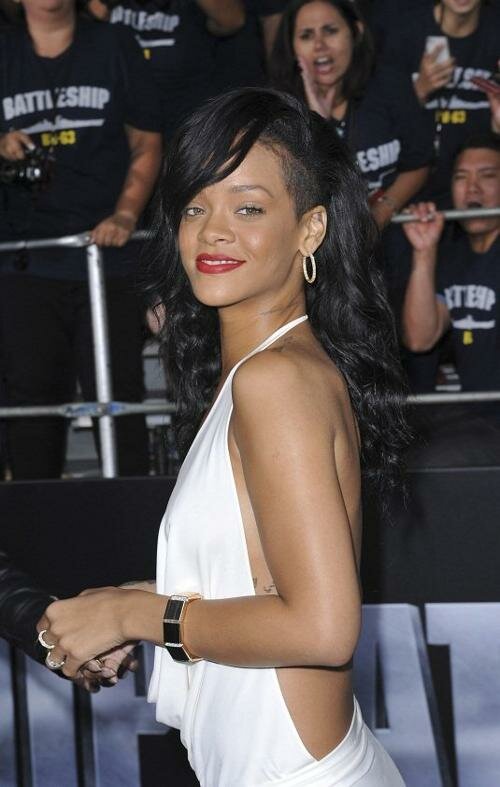 It seems that time and time again Rihanna seems to be making trips to the hospital due to health issues. And although she has gotten healthy, she now admits that she "never gives herself the chance to recover."
Rihanna was checked into a hospital in New York City earlier last week after posting a photo of an IV drip attached to her arm on her Twitter account.
The singer had taken to her Twitter account and posted several messages revealing that she had been feeling sick. The messages were then followed by a trip to the hospital and a picture of an IV hooked up to her arm.
As hard as this girl party's it's a no wonder she hasn't had more recurring or damaging health issue, you could say she has been lucky thus far. The good news is that she recently reported that she is doing way better.
"I"m a lot better, thank you for asking," she told E! News at the premiere of Battleship.
"I just had the flu and I never gave myself the chance to recover. But I took a couple days, rested. And now I"m here. I always deny myself [rest]."
"I"m very excited and very nervous at the same time," she explained. "I definitely have some butterflies. I can"t wait."
Rihanna also made it clear that she had established a good relationship with one cast member in particular.
"I love Liam Neeson", she exclaimed.
Hopefully, Rihanna can stay focused and healthy for her career, there is no doubt that she is one of the most popular hip hop artist out there right now, but her reputation for partying, being late to sets may catch up to her sooner rather than later.
Photo Credit:posh24.com