Cypress Hill Release New Video 'Lez Go'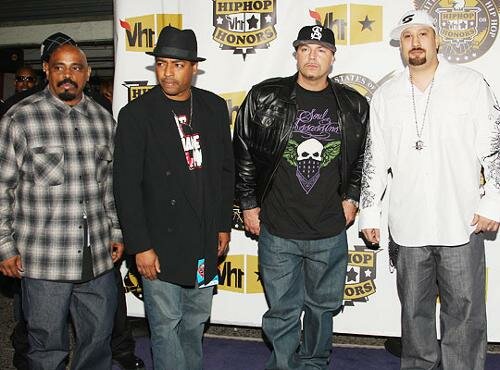 Cypress Hill and Dubstep DJ/Producer Rusko have announced the release date for their highly anticipated collaborative effort Cypress x Rusko.
The said date will be digitally June 4th and physically July 16th.
Cypress Hill alongside Rusko's unmistakable beats, while bring their fans this unique 5-track EP, that happens to showcase the full capabilities of two music pioneers combining forces to create yet another raw and unfiltered sound.
The video for 'Lez Go' was released via their 'Tweet to Fill The Bong' contest in which Cypress Hill and Rusko let the fans dictate the release date by spreading the word on Twitter.
'Lez Go' features performance footage from their 2012 SmokeOut performance, which included special guest Travis Barker on the drums.
Some example of what to expect in their new EP are the high-energy vibe of 'Roll It, Light It' and 'Stay Medicated'. 'Can't Keep Me Down' has a unique sound in which Damian Marley brings a dancehall feel over a slicing, metallic beat.
And last but not least is 'Shots Go Off,' the grimiest track on the EP that replaces drums with gunshots.
I'm always amazed with the new sound that Cypress Hill brings every time they release a new track and to this day I have yet to be disappointed.
Photo Credit:tattoolifestylez.com