Wiz Khalifa Receives Another Citation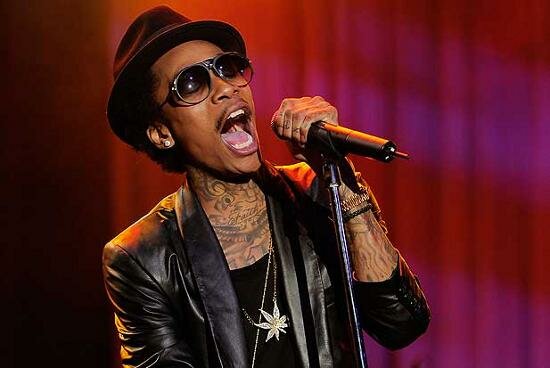 Wiz Khalifa has ran into trouble with the law regarding marijuana possession for the second time in ten days.
The rapper was ticketed for possession of the drug after his concert in Winston-Salem.
The Forsyth County Sheriff's Office in North Carolina told TMZ that officers at the scene discovered 11.39 grams of marijuana on Wiz Khalifa.
It was found after officials searched the hip-hop star and his tour bus. The reason behind the tour bus search has yet to be revealed.
Wiz was issued a citation and released, but he is "required to appear in court at a later date".
Now it's no secret that Wiz likes to smoke every now and then but gettgin into trouble with the law for the same reason in less than 2 weeks! Come on Wiz you have a career in music now.
You may recall that Wiz was also visited by police at his room in the Holiday Inn in Nashville on Saturday April 21.
Photo Credit:popdust.com