DJ Khaled's Misses Concert Due To Tour Bus Failure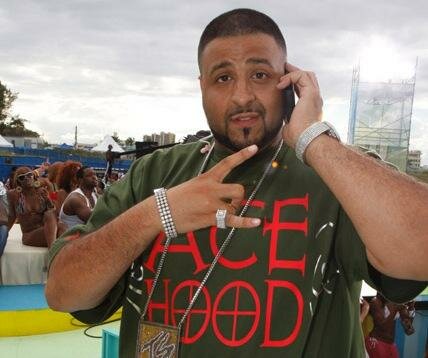 DJ Khaled renowned Miami rapper/ producer was forced to cancel a concert in Orlando, Florida, after his tour bus blew up.
DJ Khaled was supposed to perform at the 2012 Grad Bash on the night of April 27, but wouldn't you know his bus caught on fire and therefore plans to attend the show were canceled
Khaled tweeted photos of his tour bus, which caught fire and exploded on the side of the highway.
"I'm sry I couldn't make it 2 grad bash it was out my control my tour bus caught on fire & blew up!" DJ Khaled tweeted.
"The gd thing me & my team is ok!"
I mean I've heard of every excuse or rather incident that happens to an artist that keeps him from attending his own shows. But this is over the top!
DJ Khaled actually owned the vehicle in question, having purchased it in late 2010, after paying too much to rent buses for his tours.
"I was sick of renting tour buses, because that s**t is expensive," DJ Khaled said in an interview in late 2010. "What I did was bought me a new tour bus. We going to be on the road a lot, we going to be in them clubs a lot and we going to be in them stadiums a lot. We're going to be everywhere. This is the way we got to travel, so I wanted to do it right."
Luckily no one was harmed and everyone escaped the fire unharmed.
Photo Credit:necolebitchie.com