Jay-Z And Rihanna Will Take The Stage For 2012 Olympic Games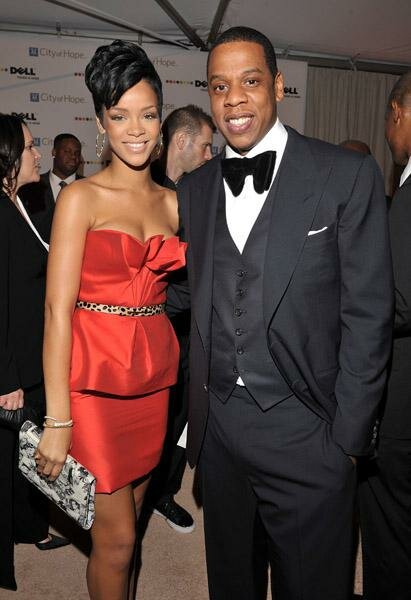 Jay-Z and Rihanna are set to make an impression on the world in the Hackney Weekend 2012.
Jay-Z and Rihanna have been named as the main headline music lineup for the London 2012 Olympic Games.
According to Businessweek, the pair will perform in the BBC Radio 1 Hackney Weekend 2012, taking place a month before the games on June 23-24. What better duo than Jay-Z and Rihanna to make sure  an event such as the Olympics gets the proper hype that it deserves.
"There will be absolutely something for everyone: from Beethoven to Jay-Z, from Shakespeare to Mike Leigh," Culture Secretary Jeremy Hunt said.
"The London 2012 Festival will be the biggest cultural celebration in our lifetime," said Royal Opera House Chief Executive Tony Hall.
All in all the date is closer than you think and the excitement of both the concert and the Olympics will leave you with memories you won't soon forget! Great music and even better competition, what more could you ask for?
Photo Credit:thesilvertongueonline.com