Lil Wayne Is Front And Center On CCS Skate Magazine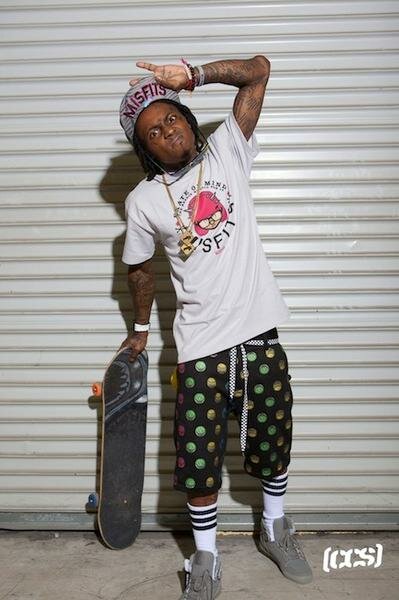 Lil Wayne has made such a big impact in the skate boarding community that he us now featured on the May cover of CCS.
Lil Wayne shares the cover spotlight with skateboarding veterans like Torey Pudwill, Theotis Beasley, Shane O'Neill and Paul Rodriguez.
The issue also features an interview with Lil Wayne.
"It's so cool just to be allowed to be in their circle, let alone skate with them," Lil Wayne said. "Just to be allowed to kick it with these guys is cool cause they them dudes—Torey Pudwill, Theotis, Paul Rodriguez, Shane O'Neill…if I can skate with these dudes I can skate with anybody."
The skaters in the shoot also had some positive words and mentioned that they were excited to work with Lil Wayne.
"Wayne has taught me what work ethic is and he's taught me to continuously search for perfection," says pro skater Paul Rodriguez said.
"That's just a small part of what I've learned from listening to his music and being around him."