Kim Kardashian And Kanye Acting Like Love Birds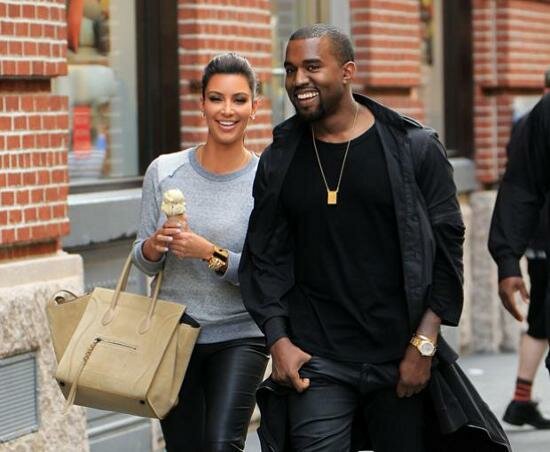 Kim Kardashian and Kanye West looked like they were lost in the moment as they enjoyed their time together in New York City this weekend.
Kim and Kanye spent some time in New York this weekend, however Kim did bring some extra baggage as her mother Kris Jenner and younger sister Khloé tagged along.
It is said that both stars may have spent the night together after dining at an upscale restaurant.
"She arrived with sister Khloé and mom Kris. And it was clear Kim and Kanye couldn't wait another second to see each other because he showed up at the hotel she"s staying at just moments after she checked in! Around 1.40 am, they headed out for a romantic date at Mercer Kitchen," a source told Life & Style magazine.
"They stayed until around 3 am."
"They looked very happy to see each other and in love. They both headed back to Kanye"s apartment for the night."
Kanye and Kim were then spotted taking a walk on Saturday. It is said that both lovebirds were full of laughs and giggles as they constantly smiled. And just to make things a bit sweeter Kanye decided to buy Kim some ice, but this time it was in the form of an ice cream cone.
Photo Credit:entertainment.topnewstoday.org