Rihanna Spends Extra Time With A$AP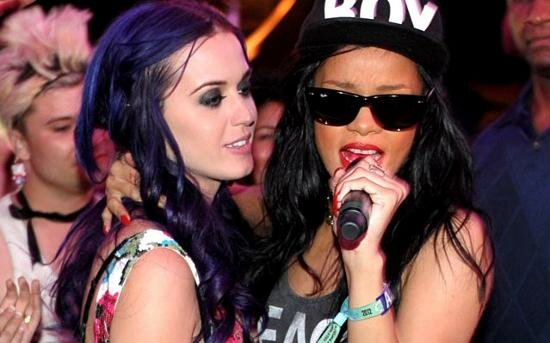 Rihanna was one of the many stars that attended the Coachella event in California. And it seems that while she was there she 'took a real shine' to New York rapper A$AP.
Rihanna was seen partying with good friend Katy Perry at the Coachella music festival, and at one point she seemed like a high school girl falling for a famous artist as she gazed at A$AP during his performance.
Rihanna was really taken by A$AP's performance and decided to spend time with him after he left the stage.
'Rihanna took a real shine to A$AP. She couldn't take her eyes off him,' a source told British newspaper The Sun.
'She hung around after his set to chat to him and seemed to be a big fan.'
'They were getting stuck into champagne with mates before moving on to rum – they even asked a lackey to get ginger beer as a mixer for it,' the source detailed.
And it seems that A$AP's grill was also able to catch and keep Rihanna attention.
'Rihanna asked A$AP about his gold teeth, joking that she'd love to get the same thing done,' the source said.
There really is no telling with Rihanna now a days, I guess we could say she is just a women who has a lot of friends and loves to have fun!
Photo Credit:blog.music.aol.com