Lil Boosie's Mother Asks Fans Nation Wide To Pray For Son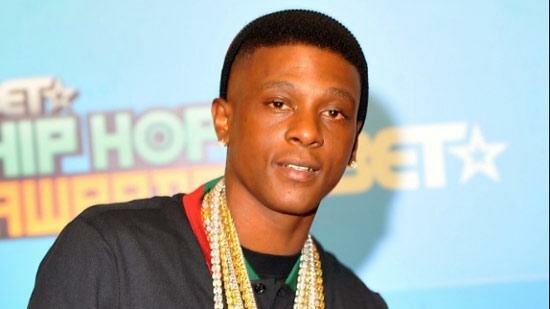 Lil Boosie's mother has been doing everything possible to keep calm through her sons ordeal and now she asks that fans around the world help to host local prayer vigils for her incarcerated song, who will begin trial for murder on April 30.
Lil Boosie, born Torrence Hatch, has an upcoming trial for the murder of an East Baton Rouge man named Troy Davis.
Boosie and another man are accused of planning and executing Davis' murder in October of 2009.
His other defendant has been implicated in five other murders in the city. "Marlo" Mike Louding - who was 16 when he allegedly killed Boyd on Boosie's orders – has been cooperating with authorities.
Michael "Ghost" Judson, the third man accused of participating in the murders, is deceased.
"Boosie thanks everyone for all of the letters that have been coming in," Miss Connie said in a statement.
"He reads every single one of them. He can not write back right now or talk to anyone outside his family because of his up-coming trial."
Lil Boosie, who is being held in Angola Prison in Louisiana, is facing an automatic sentence of life in prison, if he is convicted of Troy Davis' murder.
Photo Credit:http://gossiponthis.com