Lil Wayne Releasing Love Songs From The Pen?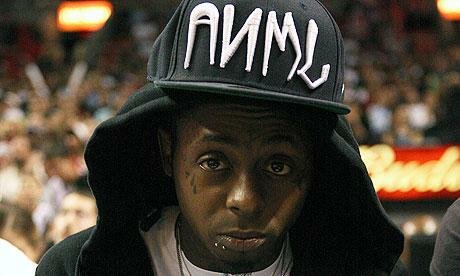 Lil Wayne caught up with MTV and revealed that his follow-up to last year's double-platinum Tha Carter IV album will be titled Devol.
Now where did he come up with a title like this? Was he having a quick smoke break or maybe he was grinding his board when the notion hit him. Nope! It was just a quick thought of spelling 'loved' backwards.
He pronounced it 'devil', which gives us an insight into an album full of what he described as 'my version of love songs.'
'What I mean by my version of love songs is meaning they're not saying, 'I love you', they're saying.' and he trails off chuckling.
The songs were written during his short visit at Rikers Island in 2010. 'It's all material I did when I was locked up,' he said.
No word on a release date, but Lil Wayne has mentioned that he'll release a sequel to the excellent I Am Not A Human Being mixtape in the middle of this year.
Photo Credit:Mtv.com