Lil Wayne And Entourage Get Physical With Photographer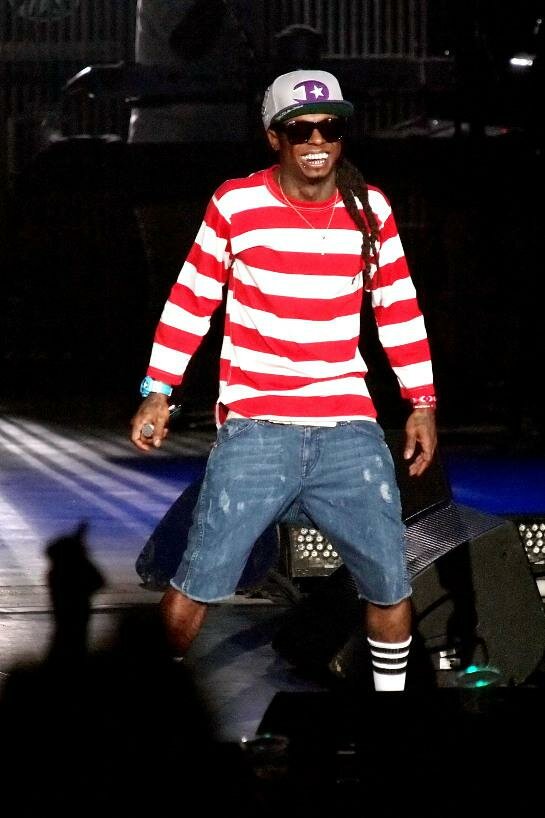 It seems that Lil Wayne has turned into a photographers worst nightmare as he and his entourage stand accused of spitting in a photographer's face, pushing him to the ground in the rain, then beating the crap out of his bicycle.
Oh and in case  you find this hard to believe a police report was filed last week in Miami.
According to the report, obtained by TMZ, the photographer came across Wayne and his entourage skateboarding outside some church, right beside a "no skateboarding" sign! So the photographer decided to take a few snaps.
The photographer then claimed Wayne and his boys packed it in after it started to rain — so he followed the group to their car, snapping pics along the way.
At one point Lil Wayne got furious and decided to unleash his goons on the photographer and ordered them to take the man's camera. About eight men surrounded him, and intimidated him into deleting several of his photos.
Just to add insult to injury one of Wayne's dudes spat on the photgrapher, while another pushed him to the ground. Then they took out a beat of steam on the guys bikes as well as they recklessly beat his bicycle with a skateboard.
He eventually broke free and headed straight for the Miami Beach Police Station, where he filed the report.
Photo Credit:dailystab.com