Rihanna Questions Her Acting Skills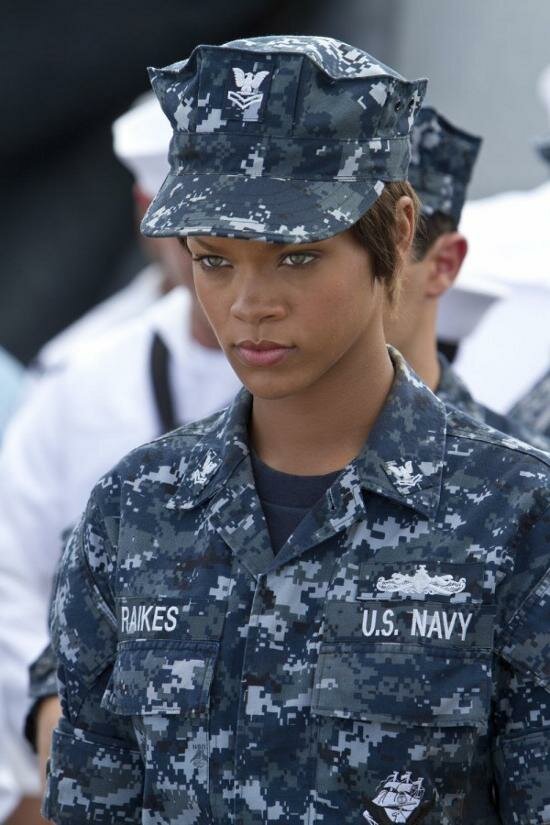 We all know that Rihanna will be appearing in her first movie role in 'Battleship', but what you didn't know was that the hip hop star  was worried she'd 'look like an idiot' in her acting debut.
In the movie Rihanna takes the role of tough Petty Officer Cora Raikes. The action film is about a fleet of ships going to battle with an armada of unknown origins.
She describes her character as 'a badass'.
'I didn't know if I'd be any good at first, though,' she told Shortlist.
'I still get butterflies in my stomach every time they shout 'Action!' I'm putting in a lot of work to make sure I don't look like an idiot.'
But she did get the approval of director Peter Berg who believes she nailed the part.
'She reminds me of Will Smith – she has the same tremendous work ethic and she loves pushing herself,' Peter said of Rihanna.
'She's going to have a great film career and I'm going to look like a genius [for putting her in a film first]!'
Rihanna also mentioned that she was 'blown away' when she watched the film. She was glad the film got to show off her acting talents ' and her 'fighter' personality.
'Funnily enough, action was what I wanted to do. It seemed badass and cool. I didn't imagine I'd be fighting aliens, but Battleship was a great way to get into movies and it was a role I could do. I was blown away when I saw it, it's really fun,' she told British magazine more!
Photo Credit:beyondhollywood.com