Jay-Z Purchases Bling For Anniversary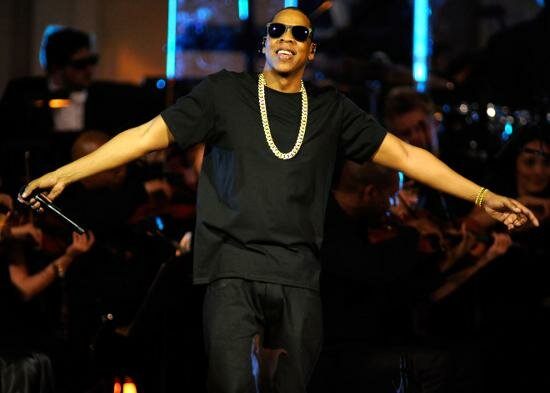 Jay-Z was recently seen visiting Jacob Arabo in New York City yesterday.
Before jumping into an SUV Jay gave the high profile owner of Jacob & Co. a hug just after what looked to be as the closing of a deal.
Sources told Us Weekly that he was indeed buying a present to celebrate their marriage.
It has been reported that their baby's name, Blue Ivy's name inspired by the Roman numeral for four ( IV) and it just so happened that both Beyoncé and Jay's birthdays fall on the fourth of the month, September and December.
Jacob is very well known for creating elaborate and pricy designs for his wealthy celebrity clientele, pricing for each item normally start at around $10,000.
He provides jewelry for several celebrities including Elton John, Kanye West and Diddy.
Photo Credit:blog.vevo.com