Are Kanye West And Kim Kardashian An Item?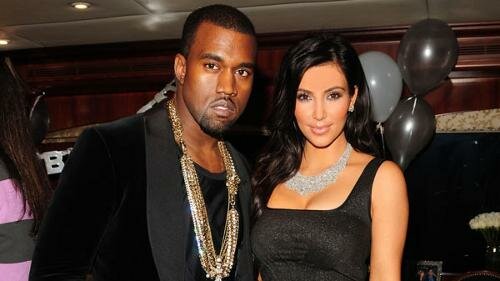 Kanye West and Kim Kardashian are said to be ready to give their relatinoship a try.
Kanye recently made his adoration for Kim public in his new song Theraflu, where he states that he 'fell in love' with the star.
Speculation over the pair's relationship has been in question for years especially when Kanye's ex Amber Rose accused the rapper of committing adultery with Kim while they were together.
Sources say both Kanye and Kim are now taking it slow.
'They"ve been friends for years,' an insider told Us Weekly magazine. 'Kim is ready to give it a try now. She"s hanging out with Kanye a lot."'
Kim was seen leaving Kanye's New York City apartment this week wearing the same clothes she wore the day before.
In his new song Theraflu, Kanye takes it right to basketball star Kris Humphries, Kim's estranged husband after 72 days of marriage, who plays for Jay-Z's team the New Jersey Nets.
'I"ll admit, I fell in love with Kim/ Round the same time she fell in love with him/ Well, that"s cool, baby girl, do your thang,' he raps on the track. 'Lucky I didn"t have Jay drop him from the team.'
Amazing! When Kanye has a bone to pick with someone he really isn't scared to call it how it is.
The hip hop star star also refers to his former relationship with Amber, who is now engaged to Wiz Khalifa, in the song.
'And the whole industry want to f**k your old chick/ Only n***a I got respect for is Wiz,' he says.
Photo Credit:collegecandy.com