Rick Ross Preps His Release For "God Forgives, I Don't"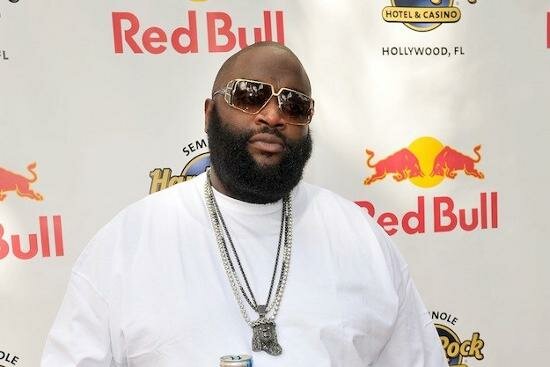 Rick Ross recently took the time to give his fans the 411 on his plans for his upcoming projectGod Forgives, I Don't, on his Rich Forever European Tour.
According to Rick Ross the album will drop this summer and he also explained that he attempted to give the project the feel of a Martin Scorsese film.
"God Forgives I Don't, you know that will be dropping this summer. First and foremost, the title, I wanted to approach it how Scorsese approaches a film," Rick Ross said. "I wanted it to be a bold statement, a dark statement and have music to tell that story behind it. So it should feel like film or a motion picture when you got through listening to it. That's the type of detail that I really put into it and that will be dropping this year," Rick Ross explained to French website Booska-P.com.
The project features some highly anticipated collaborations with the likes of Jay-Z and Dr. Dre.
"You know, the big homie Jay-Z on the album, I got to to collaborate recently with Dr. Dre, and thats something that I thought would never happen at one point," Rick Ross said. "So just to see how the tides are changing man, I'm excited for the end result and what people are going to ultimately get."
When questioned about how he stays successful and progresses with every album, Rick Ross explained that it's about all about putting in more work everytime.
"I think it's just me really – you just spend more time with your craft. No matter what you are doing, I think if you a photographer, or if you edit, if you film, I think the more time you do it, instead of spending four hours to edit, this time you spend 20, I think its going to be huge difference and thats just the way I approach my records," Rick Ross revealed. "You know, I could put a record together pretty quick, but its also about what coming after that and whats before that and what's in between that. I just pay attention to the smallest details now."
Rick Ross' mixtape Rich Forever is currently available online, while his artist Stalley recently released his project Savage Journey to the American Dream and will be performing at SOB's tomorrow night in Manhattan, for an album release party.
Photo credit:popcrush.com