Young Buck Eyes G-Unit For Another Chance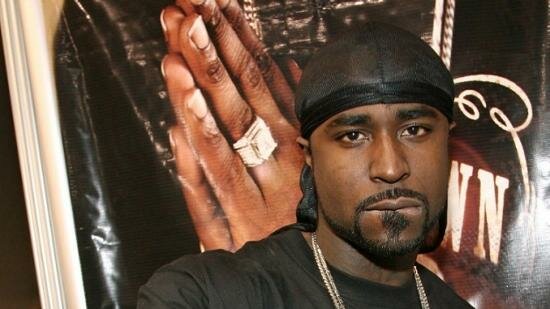 Despite their bad blood and shady past, Young Buck admits that wouldn't say no to a G-Unit reunion.
Young Buck and G-Unit have had their differences, ever since Young Buck began publicly feuding with group leader 50 Cent. But still at the end of the day and all the bad blood, Buck says that he wouldn't mind rejoining the elite squad.
In an interview with DJ Whoo Kid, Buck said that he hasn't spoken with Fif, Lloyd Banks or Tony Yayo in a while, but that if he was given the opportunity, he would record with the trio again.
"It's been a long time since I've had any conversation with Banks, Yayo, 50 – anybody really through that camp over there. It's been a long time since I heard your voice or had a conversation, and we're having it on-air, live for the people," he said.
"At the end of the day, we made history and I would never consider not being a chance for us to make history again if ever given the opportunity. My thing is, at the end of the day, we only get older out here in the situation, in life, and I came up at the same time. We got a lot of great moments that we had, but at the end of the day, the communication side of things fell apart. So salute everybody, even the ones who disagree with me saluting."
Buck says that he would reunite with G-Unit because life is short and he wouldn't want to miss out on an opportunity to try to make history. "I'm the type of individual who says, you know what? Let me let 'em know that I'm still here. I don't want to be one of them individuals that's lost in the shuffle because I'm out here going through the struggle. Don't lose me, because the struggle's only making me harder and smarter at the same time."
Check out the interview below:
Photo Credit:bet.com