Rihanna:I'm Happy And Single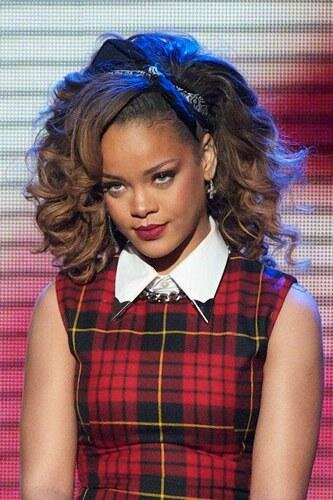 Rihanna was recently very annoyed by a reporter who asked if she was dating Ashton Kutcher yesterday.
The hip hop singer was at a press conference in the UK for her upcoming movie Battleship.
When a reporter asked her if Ashton would be joining her in London for the promotional tour, Rihanna gave a face of both amazement and let down.
'Wow, how disappointing was that question,' she said before adding, 'I'm happy and I'm single, if that's what you're really asking.'
The rumors between Ashton and Rihanna came about after the singer was seen arriving at his Hollywood Hills home around midnight earlier this month and not leaving until around four hours later.
There had also been reports that Rihanna was going to get back with ex-boyfriend Chris Brown but she also appears to have shot down that gossip.
Battleship, which co-stars Taylor Kitsch and Liam Neeson, hits theatres in May and Film-News.co.uk will have all the latest gossip.
Photo credit:http://sarpoktrendy.com