Birdman Reveals Some Of His New Ventures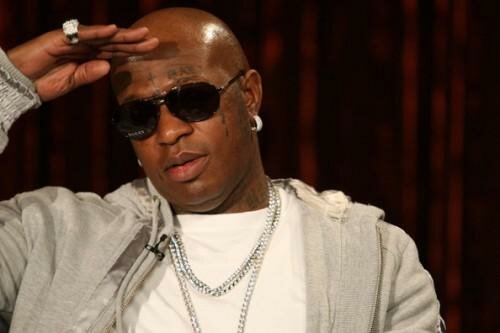 Birdman and DJ Khaled took time to reveal some of their upcoming business ventures and it looks like they have a very busy schedule ahead of them.
The two artists recently shed some light on the single "Take It To The Head" which was released yesterday (March 27). The song features Rick Ross, Chris Brown, Nicki Minaj, and Lil Wayne and was produced by DJ Khaled.
Birdman touched up on Khaled's production team, Lil Wayne's TRUKFIT clothing line, and other business ventures.
"Take It To The Head,' that's a hit. That b**ch bubbling. It came out today," Birdman said.
"I also want to update ya'll on all the other sh!t. The books, the movies, the clothes. The f**kin GT Vodka. The TRUKFIT. Everything that we doing as a team. And he [DJ Khaled] also got a production team."
"Also, we done did us a book deal. I had to do that with my ni**a. We gone turn the book that he doing straight into a movie. We're working on that script right now," Birdman added.
All in all it looks like Cash Money is still all about that money! Did you expect anything less?
Check out the video interview below:

BIRDMAN & DJ KHALED TALK NEW VENTURES….. from DERICK G on Vimeo.
Photo Credit:24hourhiphop.com