Pitbull Set To Release Theme Track For Men In Black 3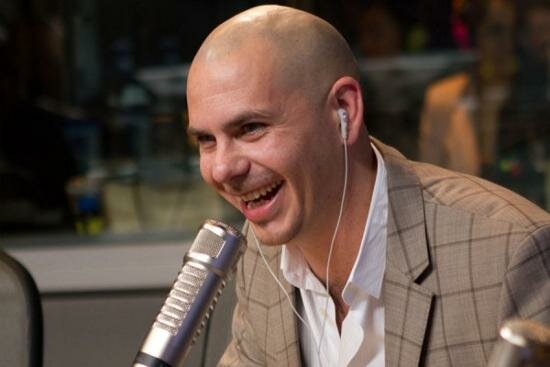 Pibull has recorded the theme song to Men In Black 3, titled 'Back In Time'.
In this new movie Will Smith and Tommy Lee Jones go back in time in the third installment of their alien-themed popcorn action franchise, this gives us a bit more clarity on where Pitbull got his inspiration for the theme song.
'Back In Time' is a collaboration between Mr Armando Perez (Pitbull) and Marc Kinchen, Adrian Trejo and Urales Vargas, and it features a sample of Mickey & Silvia's 1950s hit 'Love Is Strange'.
Apparently, director Barry Sonnenfeld's 19-year-old daughter turned him on top Pitbull, and he said that the song shows that Pitbull 'totally gets' the movie.
Pitbull himself said, 'It's an incredible honor to be a part of such an amazing franchise as Men in Black and I have so much respect for Will Smith, especially with our similar musical backgrounds. Wanting to keep the music fun yet modern, we used the slogan of the movie and flipped it back into the song that 'in order to understand the future, you have to go back in time."
'Back In Time' will be released today, March 27, and the men In Black 3 film will hit screens on May 24.
Photo credit:ryanseacrest.com