Drake Under Fire From 'Marvin's Room' Girl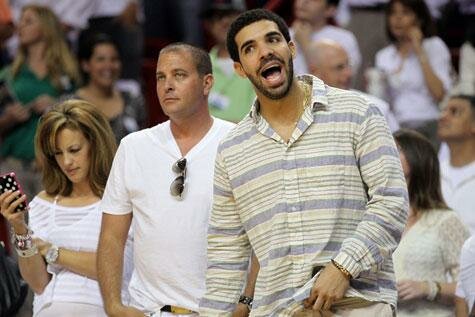 Drake recently got sued for royalties from his hit song "Marvin's Room" by the girl who featured her voice on the track.
TMZ broke the story and brought about new light on the subject.
Ericka Lee — who provided the voice of the girl on voicemail for the song — filed a lawsuit in which she claims that Drake promised a co-writing credit and split of the profits on the hit song, she also says that Drake sent her texts saying the song was "s**t without you."
Drake filed his response last week, saying he never promised her a dime and that "she consented to the use of her voice in the song 'Marvin's Room' for no compensation."
Drake also dismissed any rumors of the two ever having had a romantic relationship, as she had originally claimed, and he never threatened her over her complaints about getting paid for the song.
In my opinion the song was a hit, the girl may or may have not volunteered her voice for free, but either way Drake is drowning in the cash flow so why not just break bread the girl and show her some love for coming through with some vocals?
Photo Credit:urbanislandz.com