Rick Ross Inks New Deal With Reebok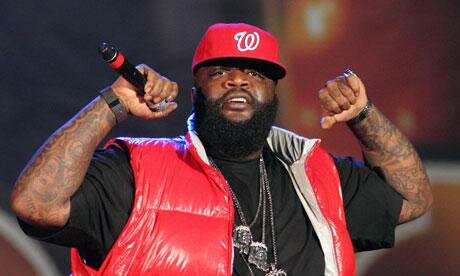 Rick Ross recently stepped foot into a major endorsement deal with Reebok.
Ever since the days of Run DMC rocking adidas, sneakers have become a major part of Hip Hop culture. Now, Reebok is cementing the bond between kicks and music with a new endorsement deal with Rick Ross.
According to Nice Kicks, Rozay has officially joined forces with Reebok for an endorsement deal. Collaborator and fellow Reebok signed artist Swizz Beatz broke the news over Twitter, which the Bawse confirmed on his own timeline.
@THEREALSWIZZZ
SWIZZ BEATZ We moving today BX stand up @rickyrozay Team Reebok !
This isn't the first time that Rick Ross has hooked up with Reebok. This past summer, Rozay, Meek Mill and Swizz Beatz released a remix to "Tupac Back," titled "Reebok Back," in promotion  of Swizz's line of Reebok Kamikaze shoes.
Photo Credit:guardian.com