Jay-Z Performs At SXSW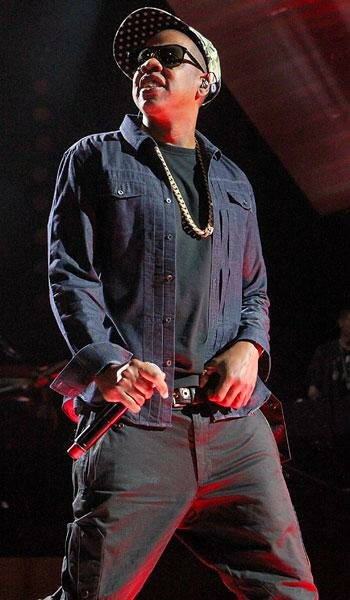 Hip-Hop icon Jay-Z took to the stage at the Austin City Limits Live venue to mark the unofficial start of the music event, which began yesterday.
His set was entitled the Amex Sync Show Presenting Jay-Z. Fans across the globe were able to take part via a live stream in conjunction with a new Twitter initiative for American Express cardholders.
According to MTV News, Jay was buzzing from the support of his fans. During his nearly 90-minute set, the rapper was seen 'breaking out into full-on grins'.
"I'm having a good time tonight I must say," he told the crowd at the concert, before acknowledging the fans' energy at the show.
"Y'all going to make me crawl away from here tonight.'
The star took the stage shortly after 7.30pm and opened with What More Can I Say? He then performed some of his best-loved songs including Dirt off Your Shoulder, 99 Problems and Encore.
Throughout his show, the rapper made sure he let the audience know that he felt the good vibes.
"I'm feeling a lot of love in this building. I'm feeling a lot of love in this city today. I'm feeling a lot of love in this city tonight,' he shouted.
Photo Credit:MTV.com