Jadakiss Talks About Diggy Collaboration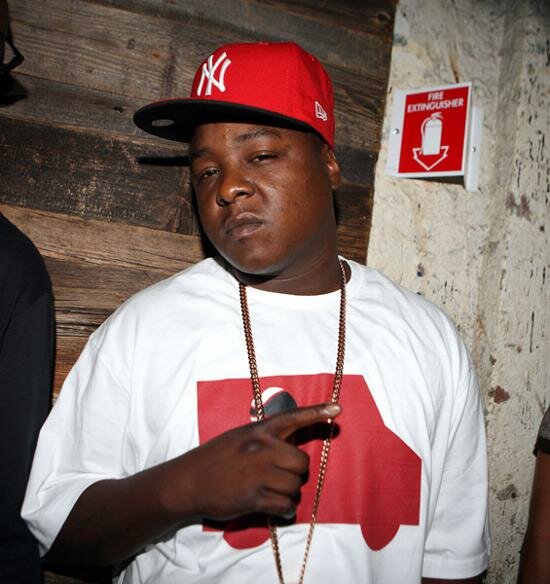 When news of Jadakiss' collaboration with Diggy was unveiled, some were surprised. However, during a recent interview with BET, Jada revealed why the collab was important for his next step in music. He also shared some insight on how he was influenced on how Rick Ross released Rich Forever.
Before speaking on Diggy and Ross, Jada talked about his longevity in the Rap game, saying he feels fortunate to still be relevant.
"There's a lot of one-hit wonders and a lot of come-and-go artists and even the labels give up on you after a couple years," he shared. "So, to stick around for 12-15 [years] and still be significantly relevant is a blessing from the most high."
According to Jadakiss, the collaboration with Diggy is one that he felt great to be a part of, noting that it could introduce him to a younger audience.
"I just did a single with Diggy Simmons so that's just showing you how I watch the music game real carefully and critique it extra critically…When Diggy called, he felt good to be able to get an artist like myself on the song. I also felt good that he wanted an artist like myself on that song."
As Jadakiss readies his Top 5 Dead or Alive album, he also said he would be releasing a mixtape soon, one that will borrow its formula from Rick Ross' Rich Forever.
"It's really like an album, though but I'm not gonna put it in stores…I really got a lot of the format off [Rick Ross'] Rich Forever. I like how he did that. That's a real powerful mixtape that's gonna go down in time because it's like an album. He got big features on there. He got good records that's playing in rotation, playing in the club and it's just good music. So, I kind of borrowed that formula."
For more from the interview, check the video below
Photo Credit:hiphop.hypeeater.com