Wiz Khalifa Proposes To Amber Rose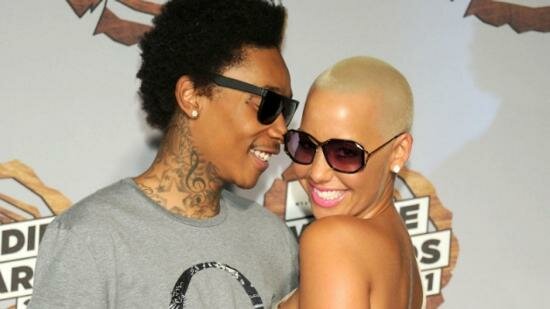 Wiz Khalifa recently proposed and made Amber Rose 'the happiest woman in the world.'
Amber and Wiz have been dating for a little over a year now, but Wiz decided it was due time to take the next step with his better half.
Amber was not only ecstatic, but she was excited to share the news and her happiness.
'He has made me the happiest woman in the world! (sic)' Amber posted on her Twitter account today, along with a photo of the diamond ring Wiz gave to her when he proposed.
Around Valentine's Day, Wiz hinted at his intentions to make Amber his wife.
'[We'll get married] soon," Wiz told E! News in a joint interview with Amber on the red carpet at the 54th Annual Grammy Awards last month.
Amber appreciates Wiz profusely and is ready to spend the rest of her life with the him.
'He's just the sweetest guy. He's very normal,' she gushed. 'He didn't let the fame and everything get to him.'
Wiz rose to stardom in 2011 after releasing his internationally acclaimed album Rolling Papers.
The couple are currently making plans for the big day.
Photo credit:bet.com