Man Shot And Killed At Rick Ross' Miami Gardens Home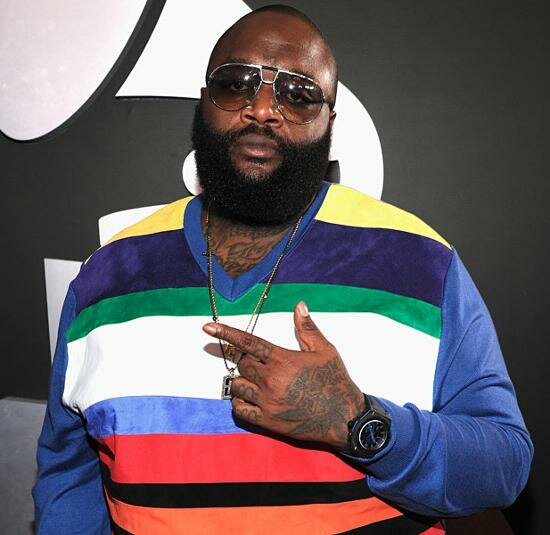 Rick Ross has been sought for questioning, after a 40-year-old man was shot to death in front of his Miami home. However, he is not a suspect.
TMZ.com reports that the man was found dead in front of Rick Ross' Miami Gardens mansion. Police said they found the man shot to death near a gate, in front of the rap star's home.
Rick Ross was not home when the murder occurred and he is not being considered a suspect. But police are seeking to question him, since he is the owner of the property.
The victim was identified as Gregory Paul Nesbitt, 39.
Police responded to calls of shots fired near the home and found Nesbitt had been shot multiple times, just inside of a gate connected to the property, which Rick Ross owns.
Police are still trying to determine why Nesbitt was at the residence and as of press time there are no suspects or a movie in the shooting.
"They do have neighbors that did hear some gunshots," Miami Gardens Police spokesman Sgt. Bill Bamford told The Huffington Post. "They are talking to them to see what they heard and when they heard it, and hopefully put the pieces of this puzzle together and find out who killed this man."
Although Rick Ross was not home during the shooting, police are seeking to question the rapper about the murder.
Rick Ross does not reside at the address, but he uses the Miami Gardens residence as a recording studio, where friends also live.
Photo Credit:billboard.com