Chris Brown Stands Accused Of Stealing An iPhone From A Fan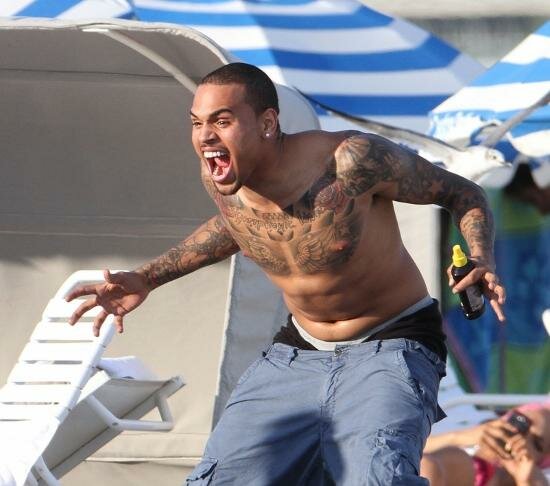 Chris Brown maybe be looking at some real prison time after being accused of stealing a fan's iPhone.
It seems that every time we think Chris may be in the clear from any type of trouble, he gets caught up in some self-made drama. It was not that long ago when he broke a window with a chair while appearing in the "Good Morning America" show.
TMZ is now reporting that the 22 year old singer has been accused of stealing a fan's iPhone.
According to the police report, Brown took 24 year old Christal Spann's iPhone from her on Sunday after the he saw her taking a picture of him while exiting a club in Miami. After grabbing the phone, Spann indicates that the singer said to her, "B**ch, you ain't going to put that on no website."
The Miami Police Department has not issued a warrant for Brown's arrest as the incident is still under investigation. Brown is still currently on probation for physically assaulting then-girlfriend Rihanna in 2009.
And as we all know the relationship with Rihanna has once again reignited, but perhaps this is something that might strain that development.
Photo Credit:celebuzz.com