Fabolous Dishes Out $45k On Champagne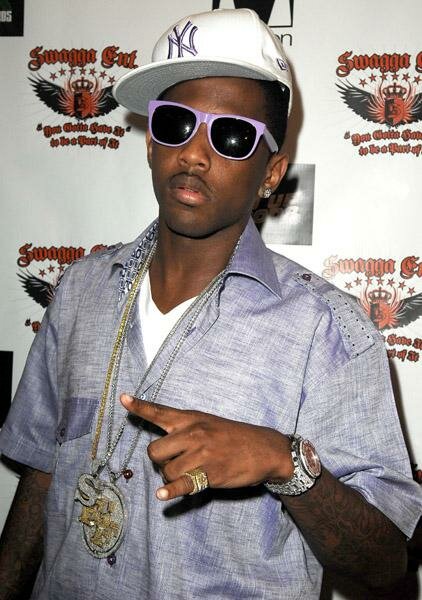 Fabolous was in the mood to party so splashed out on 120 bottles of champagne for his friend's birthday.
The hip-hop star has worked with many famous faces in music industry, such as Timbaland, Ne-Yo and Pharrell.
Used to the showbiz lifestyle, the 34-year-old decided to inject some glamour into his friend's birthday party over the weekend. The group was celebrating the unknown man's special day at Club Compound in Atlanta on Saturday when Fabolous arranged for the phenomenal amount of Rosé Moët to be delivered to their table.
'Rapper Fabolous got a record number of people wasted last weekend in Atlanta – dropping $45,000 on 120 bottles of champagne at a nightclub and it was all a favor for his good friend,' reports TMZ.
All the stops were pulled out to deliver the drinks. Rather than simply putting them in a bucket and decorating with a napkin, the bottles arrived in a golden carriage.
The vehicle is known as a litter and has no wheels ' it is similar to the carriage which carried upper class women around many years ago. It usually boasts four handles coming out of the corners, which are rested on men's shoulders as they carry it along.
Fabolous was apparently hosting the party, so decided to ensure it went with a swing by paying for drinks for everyone at the venue.
Photo Credit: gutterainbows.com