Rumor: T.I. & Dr. Dre Shooting Video For "Popped Off"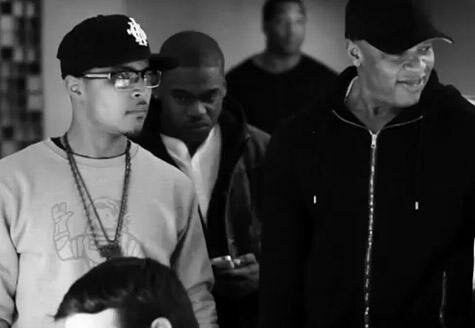 Tip and the West Coast veteran Dr. Dre are coming together to film a video for a collaboration.
T.I. and Dr. Dre are said to be shooting a video for their collaboration "Pooped Off" included on Tip's latest mixtape release F*ck Da City Up.
In a series of tweets, entertainment manager Antonio Hewlett announced a casting call for a T.I. and Dre music video. The clip will be shot in Atlanta, Georgia next weekend.
Tip, who previously worked with Dre on a leaked Detox track "Topless" spoke on ho important it is to develop the chemistry between him and Dre in the studio.
"He got hot beats and I got dope rhymes, so we can always get together and make music," he said.
"But for people to feel what we're sayin' and for it to sound like a party comin' through your speakers, you gonna have to create some chemistry. So that's what we spent more time doin' than anything else; developing that chemistry."
Photo Credit:rap-up.com