Lil Wayne Takes Aim At Jay-Z & Kanye West At Pre-Grammy Party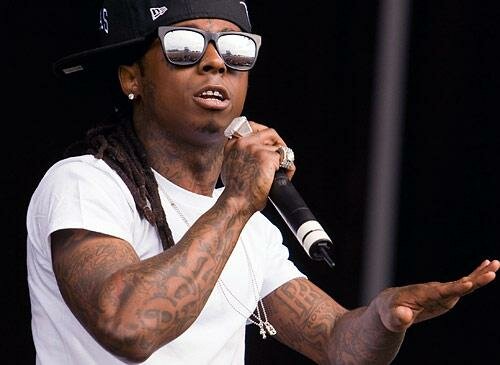 Lil Wayne took aim and sent shots at Jay-Z and Kanye West's group, The Throne.
It seems as though Lil Weezy is still stuck on the Dissing Jay-Z. However, this time he is taking a more direct approach leaving little to wonder.
At the Cash Money Pre-Grammy party, Lil Wayne tossed a few bars out for the crowd: "I met a bad red bone, I took the bitch home / I asked her what she want to watch, she said surely not The Throne."
Lil Wayne and Jay-Z have been sending thinly-veiled shots back and forth for years, but when Jay-Z's line on "H.A.M." suggested that Baby – Bryan "Birdman" Williams – exaggerated his wealth, Lil Wayne took particular umbrage to the line.
Even though Wayne previously responded on "It's Good", Jay has yet to return fire. Jay-z did say that beef is part of the sport of Hip Hop.
Wayne also hinted at Christina Milian signing to Young Money.
Photo credit:sweetslyrics.com