Suge Knight Arrested In Las Vegas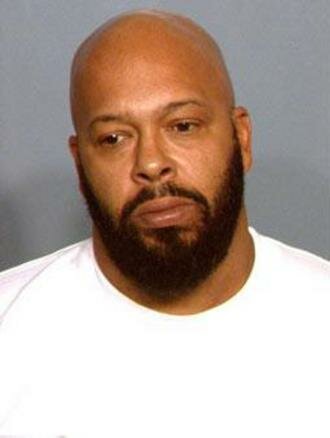 Once again Suge Knight finds himself in a bit of legal trouble!
Suge Knight was recently arrested in Las Vegas after traffic stop gone bad.

TMZ reports that the former Death Row rap mogul was pulled over at 5:34 PM Wednesday for making an unsafe lane change in his black Bentley.
But when cops ran Suge's name in the system … they noticed multiple warrants out for his arrest, stemming from minor traffic violations.
After a quick search, cops say they found a small amount of marijuana in Suge's possession.
Knight was eventually hauled to a nearby jail for processing. He was released a short time later.
And things could get WORSE for Knight, Suge is currently on 3 years unsupervised probation for driving on a suspended license. Looks like they'll be tagging a bit more time on this new charge!
I wonder if Waka Flcoka Flame still thinks that his recent team-up with Suge Kight is still a good idea?