Belvedere Vodka Kicks Off Fashion Week With Wu Tang Clan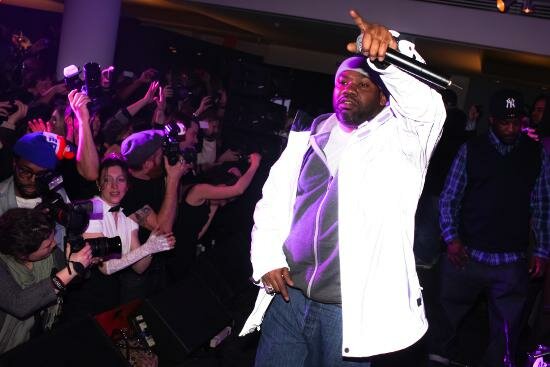 Wu Tang Clan and Belvedere Vodka helped kick off the New York Fashion Week this year with an energetic event at Milk Studios with Lexus.
Guests were treated to two special live performances: Lissy Trullie opened up for iconic rap band Wu Tang Clan.  Partygoers danced the night away in style, setting the stage for what is sure to be a successful and exciting fashion week.
Set in the main floor gallery space of Milk Studios which is home to dozens of fashion shows and presentations this season, guests flooded the room in search for Belvedere cocktails and a space on the dance floor to help kick off the high energetic performance.
Two Belvedere bars were situated on opposite sides of the dance floor, one fully equiped with a branded ice louge where guests could enjoy Belvedere shots and bespoke cocktails including The Belvedere Half & Half, The Belvedere Perfect Vodka & Tonic, and The Belvedere Sea Breeze.  The louge fit in perfectly with the theme and décor of the evening: Shotgun Vegas Wedding.