Machine Gun Kelly Gets A trip To The Slammer For Disorderly Conduct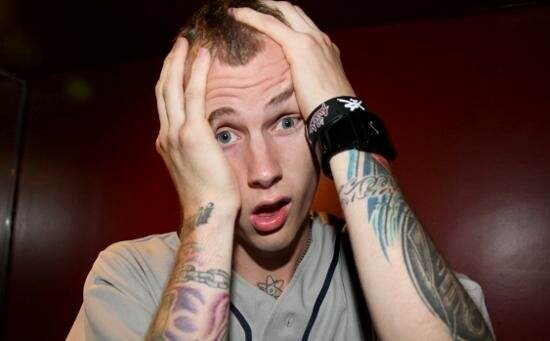 MGK always seems to be finding himself in the midst of major raging, however this time he might have taken the party a bit too far.
Machine Gun Kelly was arrested last night in Florida for misdemeanor disorderly conduct.
According to TMZ, MGK  was hauled off to Pinellas County Jail at around 4:12 AM. He was released several hours later after posting $100 bail.
The Bad Boy rapper, who is currently on a U.S. tour, tweeted about the incident, stating that "shit escalated way too quick last night."
Read his Twitter rant and check out his mugshot below.
Just spent my entire night in a fucking Florida jail…shit escaladed way to quick last night, it always does with us though. Thanking God that only half of us went to jail, that @216XPLOSIVE is outta the hospital, and that we get to go back to Cleveland today… The weirdest part of it was how many inmates in there knew who I was and knew about the movement. It was some trippy shit. Lace the FUCK up.  Anyways, thank you Florida for ragin this week. Lookin forward to seeing every state during this spring/summer tour (no more handcuffs tho!)
Photo credit:bet.com/TMZ.com