Rihanna Getting Inked Up And Thugged Out!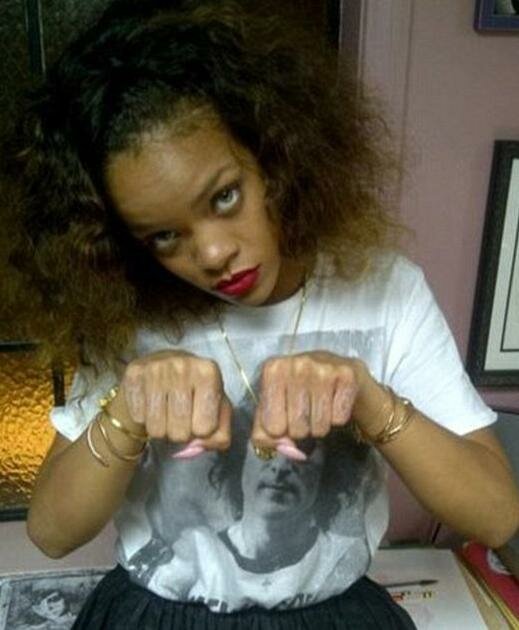 We all know that Rihanna likes to live life a bit on the wild side, but her recent tattoos may just be hinting about how bad this girl really is.
The tattoo obsessed, free spirit got some fresh ink added to her body this week at the Shamrock Social Club in Los Angeles, and get this, she tatted the words "Thug Life" across her knuckles.
Damn talk about repping 2Pac to the max!
"All these bitches screaming that 2pac back ? #THUGLIFE," she tweeted.
Rihanna also took the time to tweet out another photo in which she appeared to be getting another tat on her back from famed tattoo artist, Mark Mahoney, all the while holding what looks to be a beer bottle!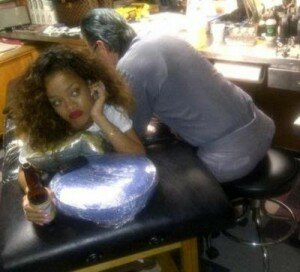 But if that ain't gangsta enough for you, she also ran into Grindhouse actor, Danny Trejo and of course you know she had to pose for a pic with the tattooed actor.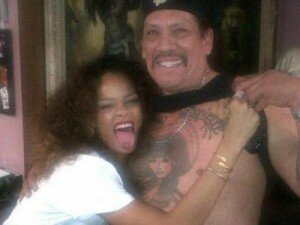 Photo Credit:digitalspy.com