EXCLUSIVE CELEB PHOTOS: Mary J. Blige At Sundance 2012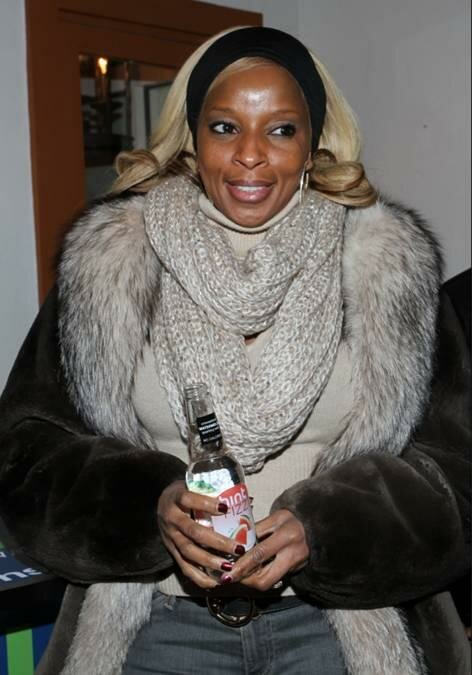 Yet another Celeb was on hand at the prestigious Sundance Film festival.
Mary J. Blige, who recently celebrated her 41st birthday, was on-hand for the 2012 Sundance Film Fest in Park City Utah to announce that she will be lending her vocals to The Invisible War, which documents the trauma suffered by female and male victims of rape at the hands of their military colleagues and the difficulties that arise while trying to prosecute their attackers.
Blige was seen at TR Suites at Park City's Gateway Center sipping on HINT Fizz and displaying her 5-carat diamond ring to astonished (and envious!) onlookers. Amy Ziering, the film's producer, confirmed Blige's involvement in the film and said that she will write the original song following Sundance.
Photo credit: Bridget Barnes/5W Public Relations